Our Sponsors
Being a non-profit organisation, the SSAG does not collect membership fees from members. In other words, as long as you are Singaporean, or a PR who had stayed or studied in Singapore for some time, you are welcome to join us at no cost – all you need to do is register! Non-Singaporeans and non-Singapore Permanent Residents (PR) with friends who are registered members of the SSAG are also welcomed to apply for membership and join us in our activities – do contact us personally for more information!
As the SSAG Executive Committee (Exco) also serves on a voluntary basis, we welcome any form of support from you – sponsorship of our activities are greatly appreciated.
For government-linked organisations as well as corporate bodies, we are open to the idea of advertising your organisation's activities (such as events relevant to students or student life in general) on our various online platforms as well as print media in exchange for a token sum of appreciation.
---
Our Benefactors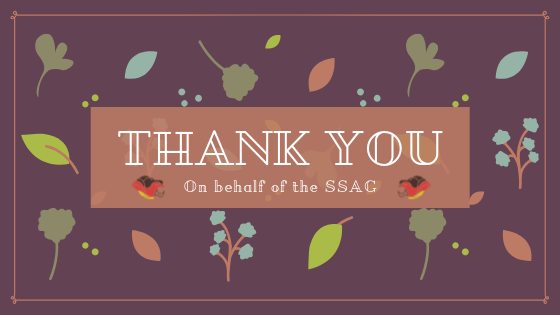 The Singapore Students' Association of Germany (SSAG) is immensely grateful to and appreciative of the following organisations and individuals for their generous support towards the SSAG over the years. Their contributions have come a long way in allowing us to organise a myriad of activities to keep the Singapore spirit alive in Germany.
Please do not hesitate to contact us at [email protected] should you be interested in rendering your financial support to us.
Society Partners
Singapore Embassy in Berlin
Private Donors
Mr Loke Ping Bu
Mr Jason Chan
Dr Lim Boon Huat
Rhode and Schwarz SSAG Alumni Group
Anonymous Donors